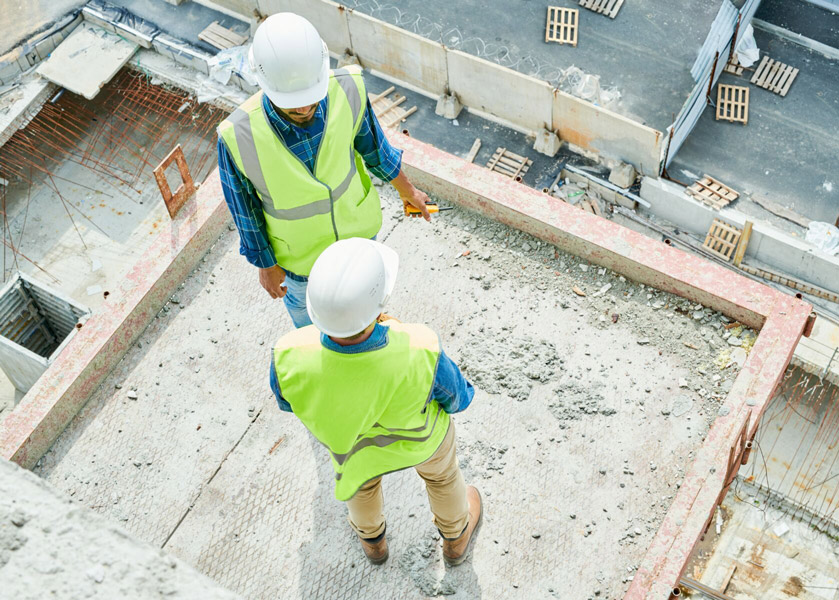 Sensible Testing You Can Count On
At BE-CI, we offer ASTM E1105 – Water Infiltration Testing. Our building inspections help catch small issues cheaply before they become large and expensive – saving you millions.
Explore technical information about ASTM E1105 Testing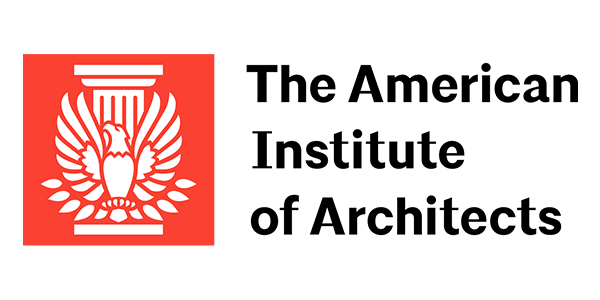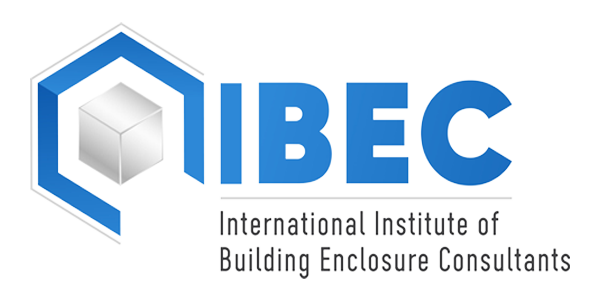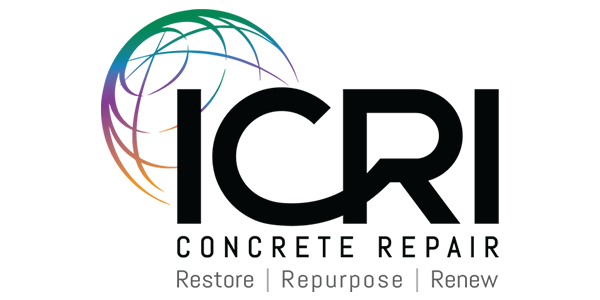 New Construction Consulting Services
Over the years, we have worked with our clients to develop a process for third-party involvement in new construction projects. We feel this process provides the best value and benefit to owners, contractors, and developers as they embark on the task of building a new property. Our process consists of four phases: Design Peer Review, Construction Consulting, and Quality Assurance Site Visits.
1) Design Peer Review (DPR)
This process begins before construction begins.  Our DPR considers industry standards, code minimums, client directives and budget constraints, as well as our many years of experience.  Based upon these standards we provide written comments regarding control of water penetration, control of water vapor accumulation and condensation, building air leakage, and other issues related to the building enclosure. In addition to written comments we provide suggested detail modifications on the drawings or complete example details for easy review and incorporation by the project's design professional.
2) Construction Consulting
This phase of our process is a review of the submittals including comments on products, red line drawings, opinions on the systems submitted, compliance with the construction documents.  In addition to reviewing submittals become an active member of a project's team and use the consulting budget at your request to attend meetings or provide guidance on various building enclosure issues as the project progresses.
3) Quality Assurance Site Visits
Building inspections are the greatest benefit to any project as they ensure the design is brought to fruition in the field.  We have vast experience working with a variety of construction teams to ensure the exterior envelope is installed per the plans and specifications as well as identify and solve issues as they arise during construction.  While on-site we are active and productive members of the construction team as we help to identify, document, and track to correction non-compliant items. After the completion of our site visit we distribute digital field notes to your team so corrections can begin immediately. A formal report documenting our observations comes later for your records.
Get Started With a Free Assessment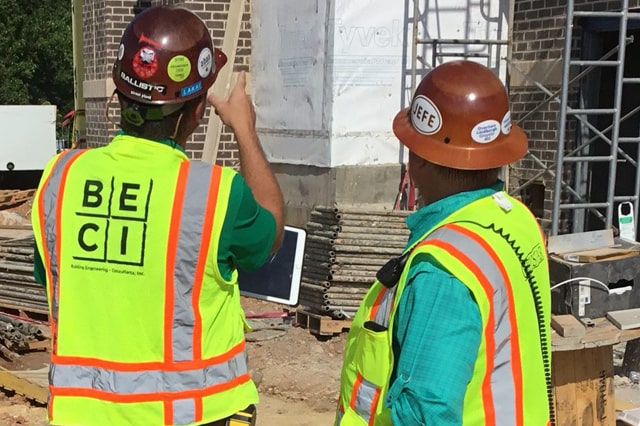 Building Enclosure Testing
At BE-CI, we provide a wide variety of standardized building inspections and field-testing protocols to ensure compliance with the applicable codes and the contract documents. BE-CI owns and maintains an assortment of testing and evaluation equipment to assist in identifying various building component issues, failures and even verify the existence of certain overt conditions.
Listed below are just some of the industry standard tests that BE-CI offers:
ASTM E1105 (Water Infiltration Testing)·
ASTM E783 (Air Infiltration Testing)
AAMA 501.2 (Water Nozzle Testing)
ASTM E1186 (Air Leakage Through Air Barrier Testing)
FMG 1-52 (Roof Uplift Testing)
ASTM D7877-14 (Electronic Field Vector Mapping, EFVM)
ASTM 4541 (Pull-Off Strength of Coatings)
ASTM C1521 (Evaluating Adhesion of Installed Sealants)
ASTM C1046 (Infrared Testing)
ASTM 2128 (Evaluating Water Leakage of Building Walls)
Get Started With a Free Assessment
Asset Evaluation and Reserve Studies
The building upkeep and maintenance is often one of the largest expenses to owners, management associations, and large corporations alike. Individual unit values and/or replacement costs are often significantly impacted by the level of maintenance and upkeep provided by the owner. Knowing what to do and when to do it is often a difficult task where we can help through our building envelope consultants.
Once we've established the current state of the asset, we can begin to produce an accurate reserve analysis. The reserve analysis provides a "financial blueprint" for the future of an asset to make sure that the owner, management association, or investment group's long-term plans can come to fruition financially. Knowing what to save each year to make sure you can plan on roof replacement or exterior maintenance can go a long way to avoiding surprises and unexpected building expenses.
Get Started With a Free Assessment
Restoration Design & Contract Administration
Our professionals will initially meet with you to discuss your project, goals, budget, before beginning our design. Once the documents are in the final design phase we will meet with you once more to review and finalize the design. All of our documents are organized to be project specific, and we incorporate the scope of work, specifications and CAD drawings so they complement each other. At BE-CI, we maintains this strategy in order to provide a set of construction and bid documents that we can use to receive competitive bids on the project.
After we receive the bids, the final scope of work, and approve a contractor, we work with the team to provide contract administration services during the reconstruction.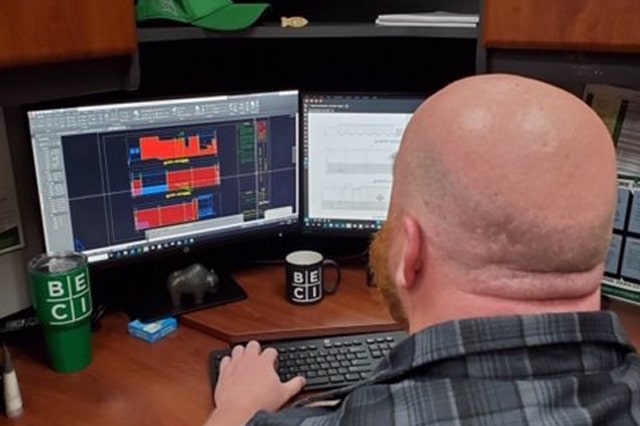 Get Started With a Free Assessment
Roof Consulting
The roof on any property is typically the most vulnerable component at risk for damage. With lack of maintenance, age, and exposure to the elements, premature roof failures are likely imminent. At BE-CI we employ Registered Roof Consultants (RRC) and Registered Roof Observers (RRO) that have an established reputation for trust and reliability for providing roof consulting on all types of membranes and roof coverings. Our services are accurate, dependable and economical.
Get Started With a Free Assessment
Exterior Condition Surveys
Prior to performing your condition survey, our building envelope consultants will review the available documents that detail the history of the project's construction and maintenance. We can then tailor our onsite survey to meet your needs. Whether it's a visual survey, infrared investigation, or a survey that incorporates destructive testing, BE-CI can do it all. After performing our building inspections we will generate a report that will identify the location and condition of the conditions observed, their anticipated service life and general recommended corrective action for prioritizing possible restoration work.
Get Started With a Free Assessment
Forensic Investigations
In order to effectively troubleshoot a leak in the building enclosure a very systematic approach must be taken. Our personnel are trained to follow the guidelines set forth in ASTM E2128-01a "Standard Guide for Evaluating Water Leakage of Building Walls" as well as utilize their broad experience in new and existing buildings to assist owners, developers, and contractors in finding sensible solutions.
We will interview the personnel on site, review all available drawings and reports, visually observe the conditions and perform non-destructive or destructive testing depending as required to meet the needs of the end user and as required to determine the root cause of issues being experienced.
After we have determined the root cause of the issues being experienced we are fully capable of producing scope of work documents and details that will allow you to employ a competent contractor to repair any damage that has occurred due to defects within the building enclosure.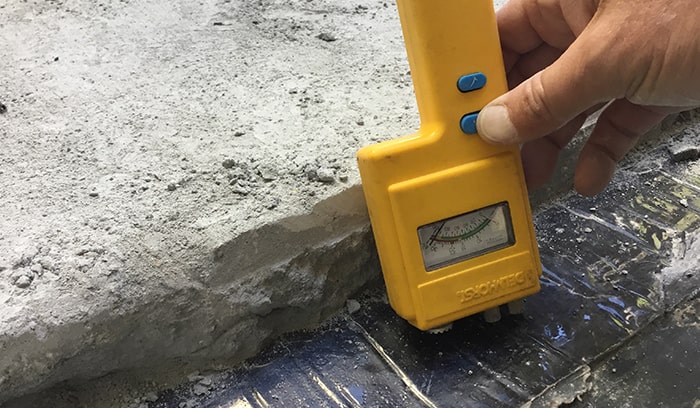 Get Started With a Free Assessment
Preventative Maintenance Programs
A BE-CI, we will utilize our program to evaluate critical exterior components on the project, where the owners have primary responsibility for repair and/or replacement. We will also perform building inspections of the major components over a 3-year period and use the existing conditions to evaluate and adjust a reserve analysis so that we can assist you with the financial management of your asset. Depending on your needs we can also assist with scheduling of the maintenance program activities to give you and your team peace of mind.
A typical Planned Maintenance Program includes the following services:
3 Year Maintenance Manual
A Reserve Study Update at the End of Each Year
3 Annual Exterior Condition Assessments with Infrared Surveying
3 Annual Roof Condition Assessments with Infrared Surveying
Quarterly Site Visits
Attendance at Meetings
Get Started With a Free Assessment
Drone Services
We can include drone footage for building inspections. Our drones are equipped with multi-focus and powerful zoom lens and we can even use our IR cameras to gain valuable overhead thermal data to assist in gathering information related to water intrusion or heat loss in your project.
Our building envelope consultants also utilize our aerial photographs to create easy to understand restoration documents.
A typical Planned Maintenance Program includes the following services:
3 Year Maintenance Manual
A Reserve Study Update at the End of Each Year
3 Annual Exterior Condition Assessments with Infrared Surveying
3 Annual Roof Condition Assessments with Infrared Surveying
Quarterly Site Visits
Attendance at Meetings
Get Started With a Free Assessment
Schedule Your Free On-Sight Building Envelope Assessment
Ready for an ASTM E1105 test? Fill out the form, and one of our talented Territory Sales Managers will be in touch to set up your FREE ASSESSMENT. They'll be able to walk you through the process further and answer any of your questions – no matter how technical.