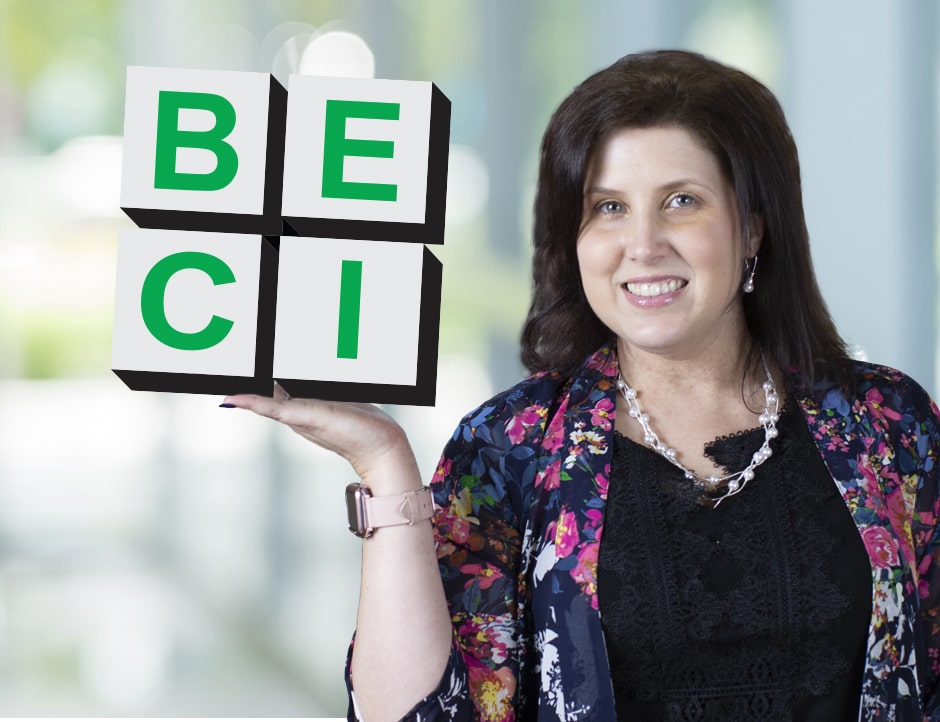 Erin Bauer
Administrative Assistant
Are you a pessimist, optimist or realist and why do you think it helps you make the decisions you make?
I believe I am a bit of an optimist and a realist. I'm optimistic because i know how to do my job and I believe the partners running the company know what they are doing. I'm realistic because I know that things can change quickly so I need to have a different mindset.
What do you like about working for BECI?
The people for sure. If I ever have an issue, I know that I will find people who are very supportive and caring.
What are 3 words you could use to describe yourself?
Easy-going, generous and hard working.
What is something that your co-workers would be surprised to learn about you?
Some of my co-workers do not know I graduated high school in Australia and that I go to Comic Conventions, ex. Dragon Con and Comicpalooza and met celebrities who I adore! Stan Lee was one of the most humble person I ever met. R.I.P. Stan Lee. I was also in a singing competition in Australia and won second place.